I haven't usually paid attention to what book I'd start the new year with, although I can see why some readers might like to carefully select that first book, a symbol of the direction, spirit or overall tone they'd like to see take shape or set in their lives over the coming months.
So it's serendipitous that the first two books I was reading in the new year were Cheryl Strayed's Wild and Marie Kondo's The Life-Changing Magic of Tidying Up.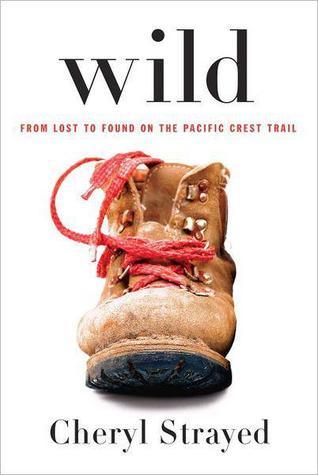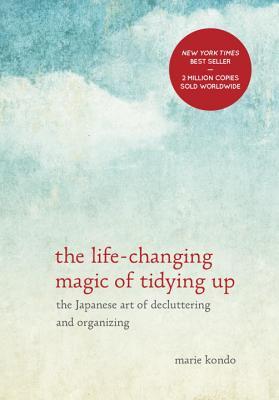 I bought Wild exactly one year before and had tried to pick it up then. It felt dense, though, and I put it back down without having gone far. I had so looked forward to reading it ever since I heard Cheryl Strayed's interview on NPR in 2012 and I was worried about this initial failure to click with her book.
I really believe, though, that books will speak to us when the time is right.
I picked up Wild again last week, not because it was January but because the events in my life over the last couple of months made me gravitate toward those who have grappled with pain and/or loss. Cheryl Strayed, and Wild, spoke to me loudly and this time I flew through the book.
Wild is the memoir of Cheryl Strayed who, at 26, decided to hike 1,100 miles of the Pacific Crest Trail (PCT), from southern California to Oregon. She embarked on the hike a few years after losing her mother, who had been her life. After her mother's death the whole family fell apart; her stepfather distanced himself from the children and Cheryl's brother and sister more or less disappeared due to their own grief. Cheryl spiraled out of control, turning to sex and heroin to escape her pain. She also ended her marriage to a good man in the process. Her solo three-month hike was an attempt to find home and to find herself again.
In the beginning of the book we learn about her relationship with her mother and her turbulent early life. Once the hike begins, the story concentrates on her daily journey through the trail – sometimes glorious, sometimes dangerous, often blistering. She intersperses these stories with occasional flashbacks to or reflections on her life.
I enjoyed her story as well as her writing and voice, which I found to be honest, intimate, and humble. I found myself rooting for her, and even reacting physically (my pulse would race) when she ran out of water on a particularly sweltering day or when she encountered a couple of potentially threatening men. Although I have no plans of doing any kind of hike on this scale, her story – both her coping with loss and her physical experience on the trail – made me think about the extent to which we can push our limits and the occasions in which we rise higher than we ever believe we could.
The other book that I was reading (though have not yet finished) is a translated work from Japan, The Life-Changing Magic of Tidying Up by famed professional organizer Marie Kondo. She helps clients to organize their homes and to stay that way using her special philosophy and method. Apparently, she has no repeat customers due to the success of her technique and she has a waitlist for her waitlist. Marie had been obsessed with organizing since the age of 5 and she writes with an intimate and tough-love kind of voice.
A dear friend of mine gifted this book to me, and I picked it up one day while trying to capitalize on a rare urge to purge and clean. I flipped through the book looking for tips I could implement right that instant and found these bits of advice:
1. Ask yourself, 'Does it spark joy?'
2. Choose what you want to keep, not what you want to get rid of.
3. Discard first, organize later.
4. Work by category, not room.
(I read but intentionally ignored the advice on getting rid of books.)
They're certainly practical instructions that can be extended to the rest of one's life. My biggest take-aways are #1: Does it spark joy? and #2: Choose what you want to keep, not what you want to get rid of. (Apparently one of Marie's clients even decided to get rid of his/her spouse (though somehow I suspect it was a 'she') after purging her home.)
So I started with all my clothes and began filling a donation bag with those that I no longer enjoy wearing or that I never enjoyed wearing at all (but had purchased because I needed it and it was on sale). And then I moved to other areas in my life – my bedroom, my bathroom, my daily routine, my behaviors, my ways of thinking – Do they bring me joy? What ideal bedroom, bathroom, lifestyle and mindset can I envision and how can I achieve that? These are questions I plan to keep asking and responding to in 2015.
Happy New Year! What were/are your first books of the year? Do you choose them deliberately to start your year with? What sparks joy for you?